Microsoft has launched its long-awaited "Blue" update for Windows 8, now dubbed Windows 8.1, in Preview form today for early adopters. Major improvements include improvements to the Start Screen, the addition of a permanent Search button in the Charms menu, new versions of Internet Explorer, Xbox Music and Windows Store.
"Refinement" is the word of the day here, with many changes being seen as necessary to fix the majority of user complaints from Windows 8. The new version is rolling out to x86- and ARM-based users in the form of Windows 8 and Windows RT, and users of the Surface RT especially will find some of these changes useful.
Microsoft now allows variations in the way two apps can coexist side-by-side — it's no longer limited to 80/20 — and apps, such as Mail, can open others, such as IE or Gallery, to work in tandem, without user input. The virtual keyboard has also been overhauled, allowing users to swipe horizontally on the spacebar to choose between words in autocorrect.
Bing Search, which has been more tightly integrated into the OS, is a show-stopper here, with big, dynamic search results that users will actually want to use. Whether it will encourage people to use Bing on a regular basis remains to be seen, but it certainly rivals Google's Knowledge Graph from an aesthetic perspective.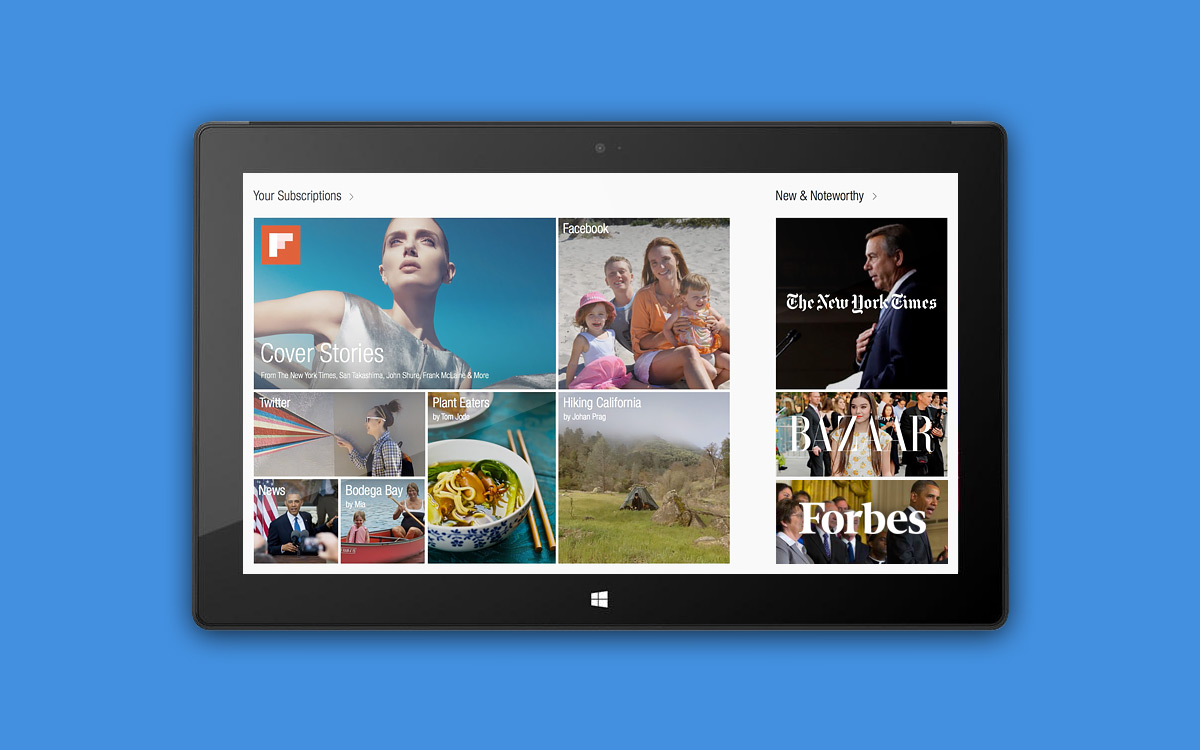 Also on tap today was the announcement that, among others, Facebook and Flipboard would be creating apps for the Windows Store. Both apps will be designed custom for the Windows "Modern UI" experience, so users can expect more than mere iPad or Android ports.
Existing users of the Surface Pro, Surface RT or any other Windows 8-based device can download the Windows 8.1 Preview for free.
Via: Microsoft